Sambisa Assault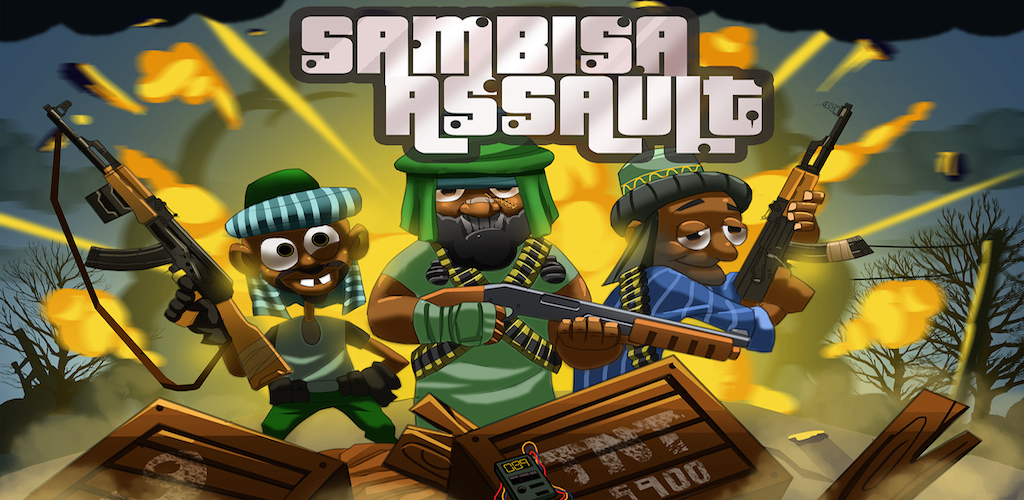 Sambisa Assault is the latest from the stables of Chopup, the makers of Danfo series, Nigerian's most popular game.
Its a simple but addictive whack-a-mole type game where users play the role of a
soldier on an elite team of military fighters, tasked with taking out a dreaded terrorist organization. Each players mission is simple, take out as many terrorists as possible and raise through the ranks as performance improves.
Sambisa Assault is totally free to play but has some in-game items (such as bullet proof vests, bombs and other ammunition) for sale that enhance the gaming experience. Half the Proceeds made from the game goes to support victims of terrorism.
Features of Sambisa Assault include:
> In-game store with great arsenal to help players take out many more terrorists.
> In-game reward system that rewards users every time they invite Facebook friends or rate us on Google play.
> Leaderboard showing worldwide ranking and compare with friends or competitors.
> Achievement system that promotes and shows current military rank and position in the military based on performance.
> Rich graphics and realistic arcade sounds.
By downloading this game you are agreeing to our privacy policy http://chopup.me/#/ privacy
Lastly we would like to thank our fans and everyone that has every downloaded and played any of our games, you are the reason we keep making games.
Disclaimer: As much as this is a game inspired by the harsh realities in the world today, the game and the characters in it make no representation, imitation or mockery or any persons, groups or place.
Are you a Chopup fan? Join us today. Follow us on Twitter or like us on Facebook for latest news and more games.
Twitter: @Chop_Up
Facebook: /ChopUpCommunity
Instagram: @chopup_games