ChopUp™
ChopUp™, a division of Pledge51 Ltd, is a leading mobile gaming company in Nigeria developing locally relevant games that tell the African narrative. ChopUp is committed to consistently creating world-class mobile games that are specifically designed with African themes.
Our flagship game series, Danfo, has a growing user base of over 700,000 gamers. In a relatively short period of time, we have been able to establish a clear leadership position in the Nigerian mobile gaming space, winning awards for our groundbreaking work.
The  A-Team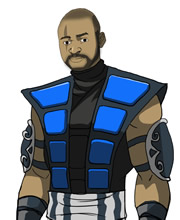 Zubair Abubakar (Co-founder, Growth/Marketing & Partnerships)
Zubair loved the Sub-Zero character in Mortal Combat so much he was nicknamed Subzero. A TED fellow, one of the founders of ChopUp™ and a true pioneer in the app development space in Nigeria. He has a Bachelor's degree in computer science degree from Ashesi University and is passionate about using technology to solve problems and promote positive change, he started an initiative in 2011 called Constitution for All that today has enable over a million Nigerians have access to the constitution on their mobile phone.  He is responsible for growth, business development and partnerships. Prior to founding ChopUp™ he worked with Chevron Nigeria, ConnectNigeria.com, IZYBrand and also co-founder Pledge51.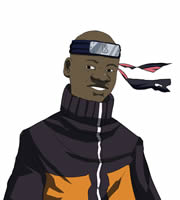 Bayo Puddicombe ( Co-founder, Finance/Game Development)
AKA smart guy with so much Manga knowledge that he gets the title of Naruto. Bayo is one of the founders of ChopUp™ and true veteran of the gaming industry in Nigeria. With a degree in Electrical/Electronics from University of Lagos, he taught himself how to code and built the first version of Danfo game back in 2007. Prior to founding ChopUp™ he worked as an IT Analyst at KPMG Nigeria, he has also co-founded Pledge51, a leading mobile solutions company. He is in charge of finance and leads the game development unit.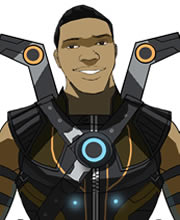 Daniel Micah (Game Development)
Daniel's interest in science and technology is very fascinating. He is an astute programmer with a degree from University of Benin. He started programming in 2009 and has totally been in love ever since. He has worked on projects ranging a variety of languages from assembly language through php and java, He developed a Facial Recognition Security Software for a client,He is presently responsible for games development, while at ChopUp™ he has worked on titles such as Sambisa Assault, Chicken Escape and Jagun: Clash of kingdoms to name a few